Level 1 - MSK Ultrasound of the Foot & Ankle eLearning
The Musculoskeletal Ultrasound Foot & Ankle eLearning course is an in-depth focussed teaching program where you will learn all the necessary basics of musculoskeletal ultrasound of the foot and ankle joint through over 90 short-videos and micro-learning moments, totaling to 12 hours of content, to apply this knowledge in your daily practice.
WHAT YOU'LL LEARN
Learn all ultrasound physics, necessary to understand the ultrasound image and to adjust your image settings.
Enhance your ultrasound anatomy knowledge and start recognizing structures.
Improve clinical anatomy foot and ankle per region.
Observe normal ultrasound anatomy per region.
Recognize ultrasound of pathology foot and ankle per region.
Learn how to report a diagnostic ultrasound assessment.
Complete online tests and summary.
The key to learning Musculoskeletal Ultrasound of the foot and ankle joint will be a strong anatomical knowledge which will be achieved through a guided learning journey with beautifully dissected anatomy images and a first look at the appearance of these features in MSK Ultrasound. You will learn to easily translate 3D anatomy to 2D images through multiple high-quality short video lectures. You will further learn how to scan anatomical structures of the foot and ankle according to standardized protocols.

The core of this course is based on an intensive review of the anatomy of specific regions, pathophysiology of common conditions within these regions, and evidence-based reviews of the use of MSK Ultrasound in the assessment of the locomotor foot and ankle system.

No matter whether you are a podiatrist, (sports)physician, physiotherapist or student, this course will cover all aspects of MSK Ultrasound targetted to the foot and ankle joint at a basic level while ensuring your path to understanding remains easy every step of the way.
Trainer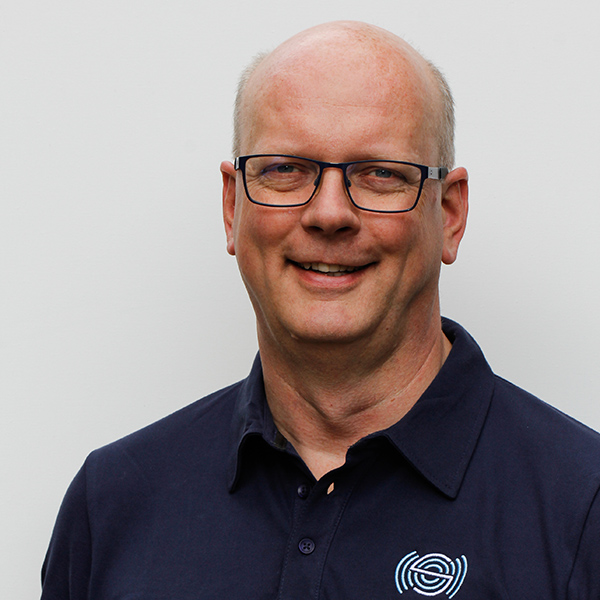 Robert studied podiatry at the Academy for Podiatry. He then further specialized as a podiatry teacher. In 1991 he...
Read full profile