Join our 4-day crash course on foundational diagnostic MSK ultrasound imaging of extremity joints! Our expert faculty will guide you through (sono)anatomy, demos, and (sono)pathology, and you'll have plenty of hands-on time in the workshop. Plus, our professionally recorded eLearning videos are top-notch. After completing this premium quality blended learning course, you'll be a master of MSK ultrasound on a foundational level, ready to take on any challenge in your clinical practice!
WHAT YOU'LL LEARN
Understanding the concept of ultrasound.
What is the normal ultrasound appearance of extra articular soft tissues such as muscles, tendons, ligaments, bursa's, joints and nerves.
Learning how to use the ultrasound system.
Understanding the 3D functional anatomy of all extremity joints.
Being able to scan all SonoSkills extremity joint protocols in a standardized and repeatable way.
Being able to identify common pathology in MSK ultrasound.
Correctly working with the toolcard for qualitative scanning and pathology recognition.
Trainers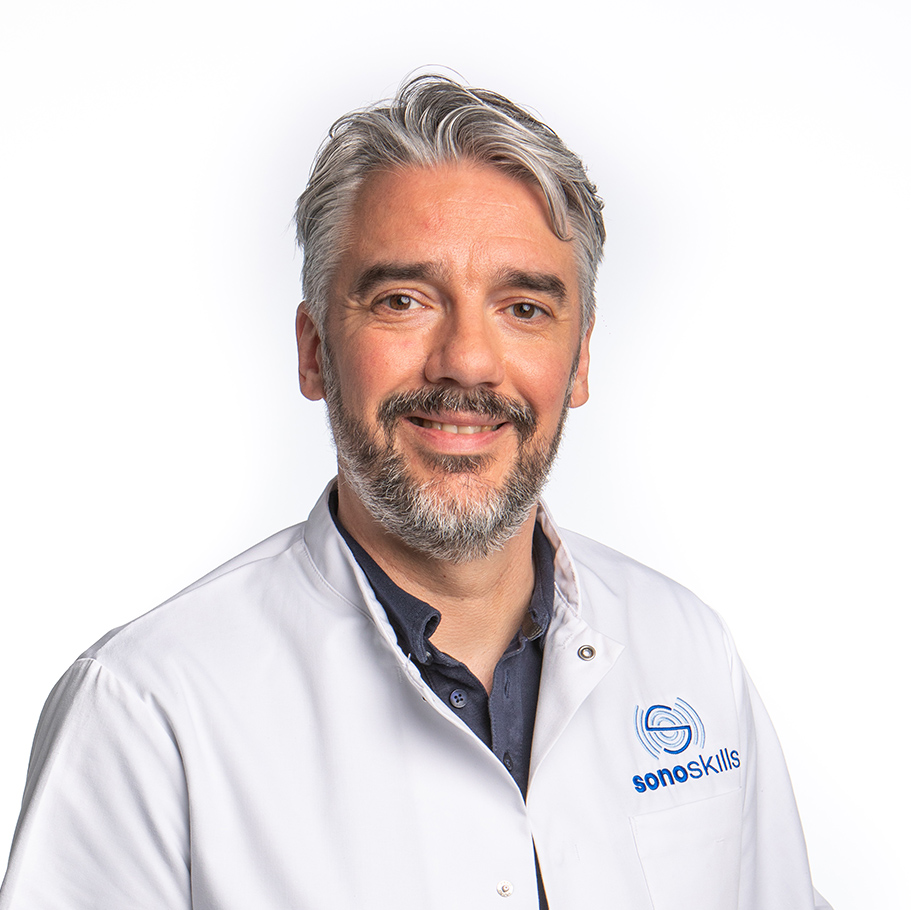 More info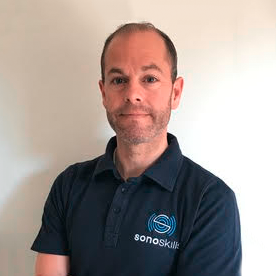 More info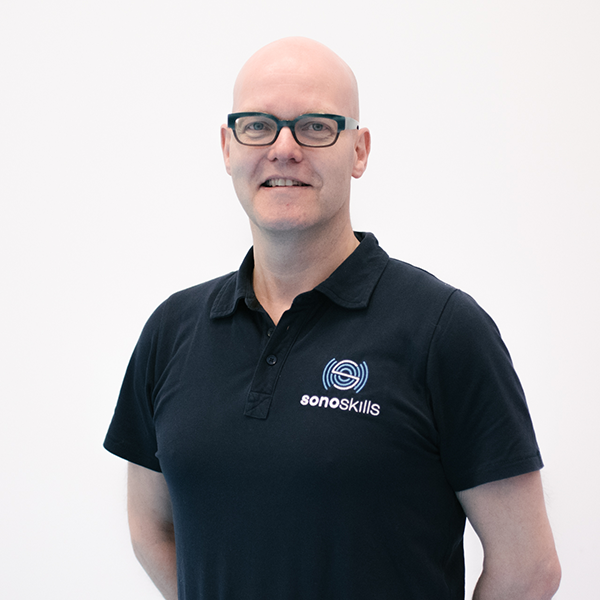 More info
Location
Aristo Amsterdam
Teleportboulevard 100
1043 EJ Amsterdam
Netherlands
Highlights
4-day hands-on crash course
6 months eLearning access
SonoSkills protocol book
3 : 1 participant to ultrasound system ratio
Expert faculty
Close to city centre & airport
4 days (in 2 parts):

This 4-day crash course is designed for international attendees. On Thursday and Friday, we'll cover the upper extremity. On Saturday and Sunday participants have free time, a great opportunity to visit Amsterdam and its surroundings. On Monday and Tuesday, we will cover the lower extremity.
Separate parts

Would you like to attend only part 1 or 2? You can book separate parts at €1400 each. E-mail us at info@sonoskills.com to get registered!
Why should you follow this hands-on boot camp?

Advanced diagnostic MSK ultrasound of the extremity joints is highly relevant for all MSK professionals, providing them with a valuable tool for accurate diagnosis, intervention, and follow-up. This can greatly improve patient outcomes and satisfaction. Learning MSK ultrasound can enhance professionals' knowledge, skills, development, and career opportunities, as well as benefit their business. Moreover, attending a MSK ultrasound course can be a transformative experience, as it fundamentally changes the way professionals view anatomy and pathologies. Finally, it is a fun and social experience that provides opportunities to meet international peers and explore Amsterdam or the Netherlands.
What exactly is the included eLearning?

This course is blended, meaning a combination of online and onsite learning. Blended learning is an additional element to classroom teaching and one which supports existing teaching practices. It combines many of the best elements of face-to-face teaching (personalized learning and social interaction) while allowing greater variety and flexibility than a traditional classroom setup, responding to the needs of the modern learner. Over 190 videos, totaling to 20 hours of content are available to you on-demand before, during, and after the course for 6 months.
A €475 value included in your registration!
Book

Included in this course is our book: Musculoskeletal Ultrasound of the Extremity Joints: Technical Scanning Guidelines.
A €140 value included in your registration!
Who can participate in the boot camp?

Any MSK healthcare professional with a particular interest in the musculoskeletal system and extremity joints. Think of radiologists, rheumatologists, sports physicians, general practitioners, physiotherapists and all other primary and secondary healthcare professionals interested in improving their diagnostic capabilities and insight in treating dysfunctions of the musculoskeletal system.
Where is the boot camp being held?

A warm welcome awaits you in Amsterdam, the capital of our nation. The city's distinctive character effortlessly combines history, culture, and modernity. Amsterdam is renowned for its charming canals, globally acclaimed museums, and lively nightlife, ensuring that visitors always have plenty of options. Whether you opt for a visit to the Rijksmuseum or a leisurely bike ride around the city, Amsterdam caters to everyone. It's a perfect destination, whether you're seeking a romantic escape, an adrenaline-fueled adventure, or a relaxing break to recharge.
Certificate
After completion you'll receive a SonoSkills Certificate of Attendance and proof of your 15 CME points.
Interested in an alternative training option?
If you wish to learn foundational MSK ultrasound online, instead of hands-on, please check out the SonoSkills
online foundational MSK ultrasound eLearning
.
MSK Ultrasound Bootcamp - Level 1
Incl. eLearning and protocol book
Language

English

Accreditation

pending

Study load

28 hrs (Hands-on)
16 hrs (eLearning)

Length

4 days

Location

Amsterdam Netherlands

Start date(s)

21 March '24 See all dates

Trainers

Marc Schmitz, Rob Epping, Ferd Serton, MSc