Elleboog Masterclass - Level 2
Deze scholingsactiviteit is een verdieping op de basiscursus en daarmee een verdieping van de echografische diagnostiek van de elleboog. Hier zullen de basis probeposities uit de basiscursus herhaald en uitgebreid worden met specifieke, nieuwe posities. Alle structuren rondom de elleboog zullen op nauwkeurige wijze door middel van echografie in kaart gebracht worden. Vervolgens wordt er de relatie gelegd met de diagnostiek van de elleboog.
WHAT YOU'LL LEARN
Leer nieuwe scanposities rondom het ellebooggewricht
Verbeter je diagnotisch onderzoek
Verdiep je in de anatomie
Leer je echobeeld te optimaliseren
Daarnaast wordt er ingezoomd op de anatomie en het oefenen van verschillende probeposities, waar extra aandacht zal zijn voor de startpositie en scantechnieken, om zodoende een optimaal beeld te verkrijgen. Zo zal de cursist aan het einde van deze scholingsactiviteit een uitgebreid en specifiek diagnostisch onderzoek van de elleboog kunnen uitvoeren door middel van echografie.
Cursusonderwerpen
Anterieure aspect: art. cubiti, art. radiohumerale en art. humero-ulnare, biceps pees, m. brachialis, neuro-vasculaire structuren, n medianus.
Laterale aspect: gemeenschappelijke extensor pees, biceps pees, m. supinator, caput radii, art. radio-humerale, n. radialis.
Mediale aspect: gemeenschappelijke flexor pees, biceps pees, n. ulnaris, gewrichts stabiliteit
Posterieure aspect: recessus, triceps pees, biceps pees
Program
Trainer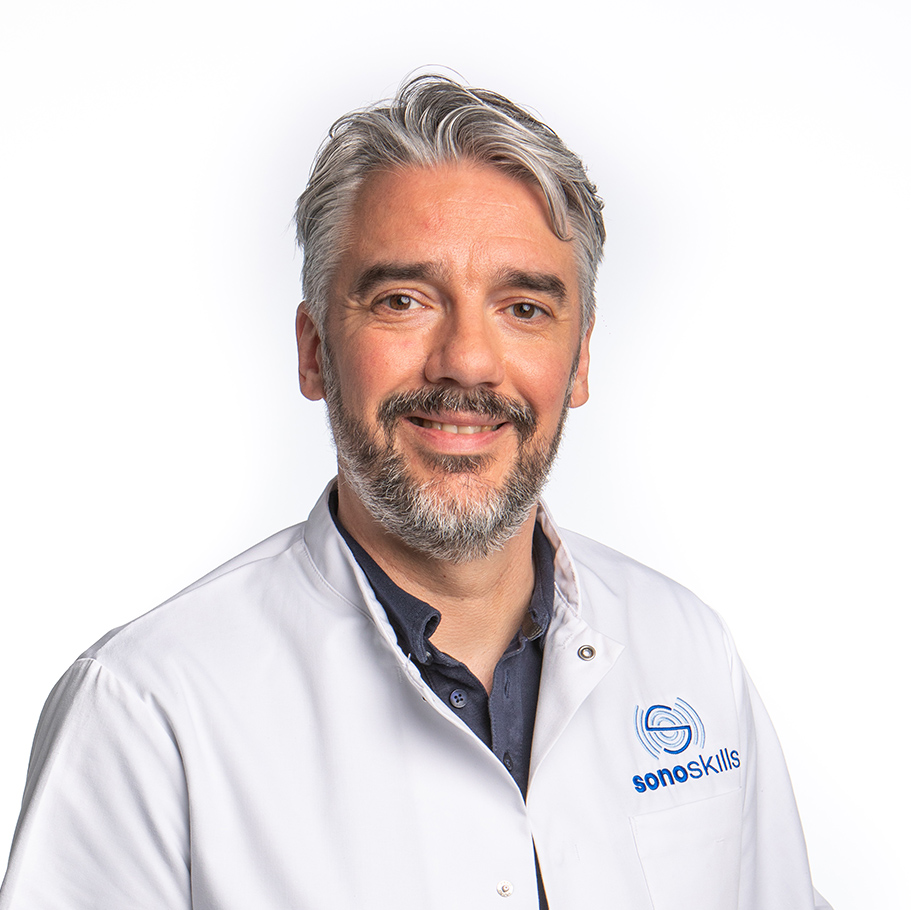 During his MSc. at the Faculty of Medicine and Pharmacy at the Vrije Universiteit Brussel, Marc's interest in...
Read full profile
Our COURSE PARTNER
Enraf-Nonius
Enraf-Nonius is distributeur van diverse echografie merken zoals Esaote, Hitachi, Philips en Konica Minolta. Naast echografie bieden ze diverse producten aan voor een complete praktijkinrichting.
Visit website