This exclusive 2-day hands-on practical workshop provides an excellent opportunity to practice ultrasound-guided peripheral joint and soft tissue injections on soft embalmed cadavers. This unique blended learning course offers a combination of hands-on and online learning. Participants will have 6-months access to our eLearning platform with 43 online videos totaling to 5 hours of on-demand content.
WHAT YOU'LL LEARN
Describe and practice needle visualization techniques
Describe probe and patient positioning for basic peripheral joint and soft tissue injections in the upper and lower limb
Perform basic injection techniques of peripheral joints and soft tissues in a safe manner in the upper and lower limb
Appreciate the complexities of injection therapy in clinical practice including potential pitfalls
Location
Amsterdam Skills Centre
Tafelbergweg 47
1105 BD Amsterdam
Netherlands
Why should you follow this hands-on course?

Ultrasound-guided injections of the extremity joints have great clinical relevance, as they provide more accuracy and precision than landmark-based or blind injections. By using ultrasound, the clinician can visualize the joint and surrounding structures, ensuring that the medication is delivered precisely to the intended area. This leads to improved patient outcomes, faster pain relief, and fewer side effects. It's important to learn advanced MSK ultrasound knowledge and skills to perform these injections safely and efficiently. Advanced ultrasound skills will bring tremendous value to professionals, leading to better patient outcomes, increased business, and more fun in the workplace.
This comprehensive 2-day course will enable you to learn and practice practical injection skills on upper and lower limb peripheral joint and soft tissue structures on cadaveric specimens under the close supervision of experienced tutors. There will be a maximum of three participants per ultrasound machine and a high tutor to participant ratio, enabling maximal learning and uptake of important injection skills.
What exactly is the included eLearning?
This practical course will develop the theoretical concepts discussed in the SonoSkills elearning musculoskeletal injection course. With 50 short videos and micro-learning moments totaling 5 hours of content, you'll enhance your abilities in musculoskeletal ultrasound and add valuable skills to your professional portfolio. This online course is included in the registration and participants will have access for 6 months starting on the first course day.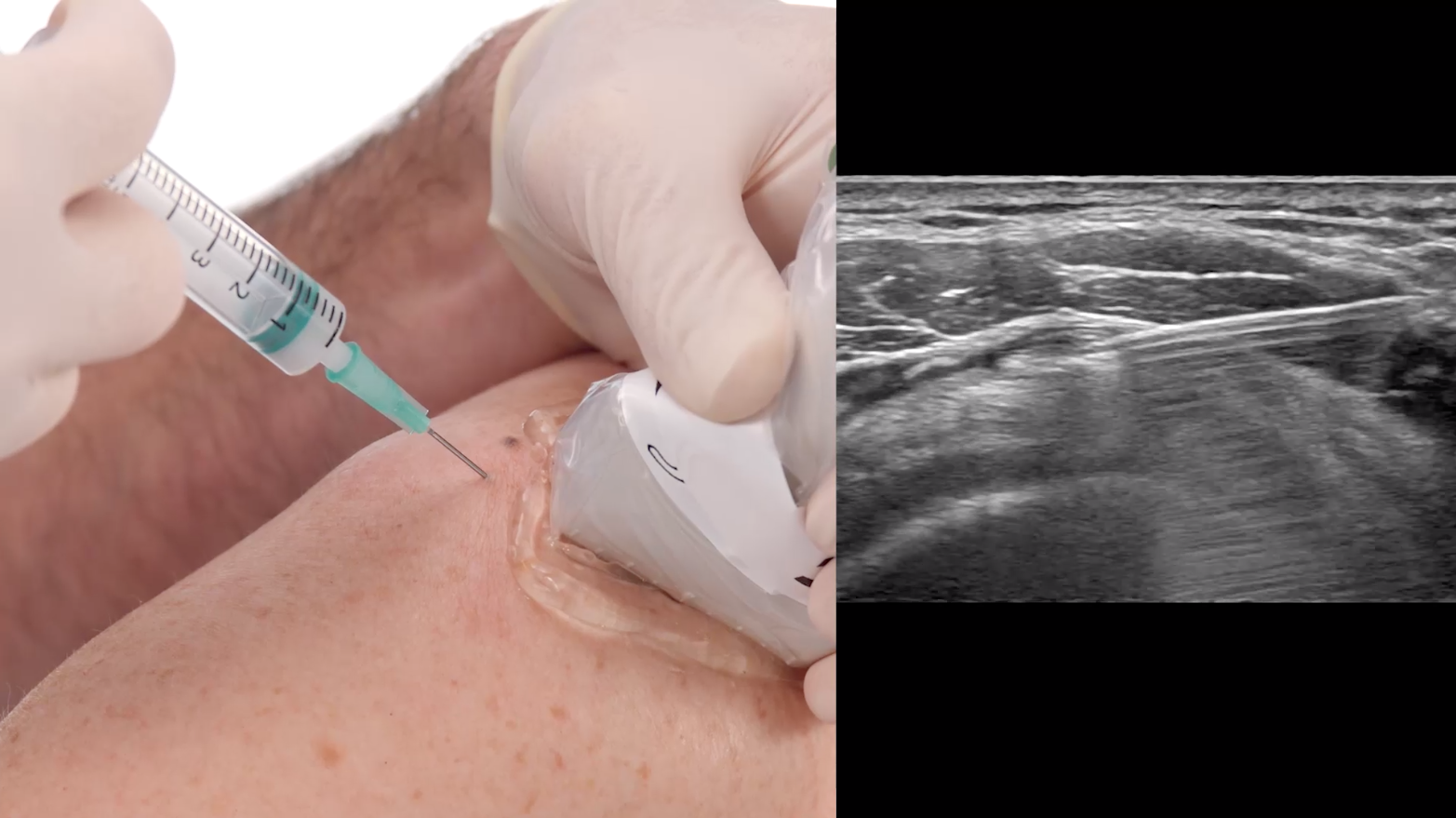 What is the hands-on course about?

This comprehensive 2-day course is 100% hands-on and under the close supervision of experts Dr. Lorenzo Masci (sports medicine) and Suresh Sudula (extended scope physiotherapist). You will practice and learn a variety of injection techniques of the shoulder, elbow, wrist, hand, hip, knee, ankle and foot. You will inject soft embalmed bodies which gives you a unique real experience. There will be a maximum of three participants per ultrasound machine and a high tutor to participant ratio, enabling maximal learning and uptake of important injection skills.
Prerequisite
It is strongly advised that you complete a foundational MSK ultrasound course prior to attending this course to maximize the learning of important concepts. If you can't meet the prerequisite we can help you with getting trained hands-on, on a foundational level. We recommend following the
SonoSkills foundational MSK ultrasound boot camp
of all extremity joints.
Who can participate in the course?

Radiologists, GPs, Sport Medicine Doctors, Rheumatologists, Orthopaedic surgeons, Pain consultants, PMR doctors and any other allied health professionals able to legally inject MSK conditions under the state and/or national law.
Where is the course being held?

This course is being held in the Amsterdam Skills Centre, The Netherlands. It's a fantastic state-of-the art facility at the grounds of Amsterdam Medical University.
We welcome you in Amsterdam, our nations capital. Amsterdam is a city that offers a unique blend of history, culture, and modern charm. With its beautiful canals, world-renowned museums, and vibrant nightlife, there's never a shortage of things to see and do. From exploring the Anne Frank House to taking a relaxing bike ride, Amsterdam is a destination that has something for everyone. Whether you're looking for a romantic getaway, an adventure-filled trip, or just some time to relax and unwind, Amsterdam is the perfect destination.
Certificate
After completion you'll receive a SonoSkills Certificate of Attendance and proof of your CME points.
Interested in alternative training options?
Learn advanced diagnostic MSK ultrasound of all extremity joints in the
Advanced MSK ultrasound boot camp
. The SonoSkills expert faculty welcomes you.
Having become passionate on ultrasound guided injections? Consider the "
diagnostic and interventional ultrasound imaging of the spine
" course and become a true interventional ultrasound specialist.
MSK Ultrasound Guided Injections
Incl. 6-months eLearning access
Language

English

Accreditation

17 CME points

Study load

14 hrs (Hands-on)
5 hrs (eLearning)

Length

2 days

Location

Amsterdam Netherlands

Start date(s)

05 February '24 26 August '24 See all dates

Trainers

Ramon Ottenheijm, Patricia Smith - van der Meijde, Suresh Sudula, Lorenzo Masci