Enroll in this comprehensive online course on ultrasound guided injections of the extremity joints today, and gain the skills and knowledge needed to confidently perform ultrasound guided injections in your clinical practice. With 50 short videos and micro-learning moments totaling 5 hours of content, you'll enhance your abilities in musculoskeletal ultrasound and add valuable skills to your professional portfolio. Don't miss this opportunity to advance your career and improve patient outcomes!
WHAT YOU'LL LEARN
Understanding and mastering ultrasound guided needle visualization techniques
Develop a deep understanding of the musculoskeletal anatomy of the extremity joints, including the structures and landmarks relevant for ultrasound guided injections.
Learn the indications, contraindications, and potential complications of ultrasound guided injections in the extremity joints.
Acquire the skills to perform ultrasound guided injections of the extremity joints safely using the appropriate techniques, equipment, and sterile practices.
Develop a comprehensive approach to the use of ultrasound guided injections in clinical practice, including patient selection, informed consent, and appropriate follow-up care.
Trainers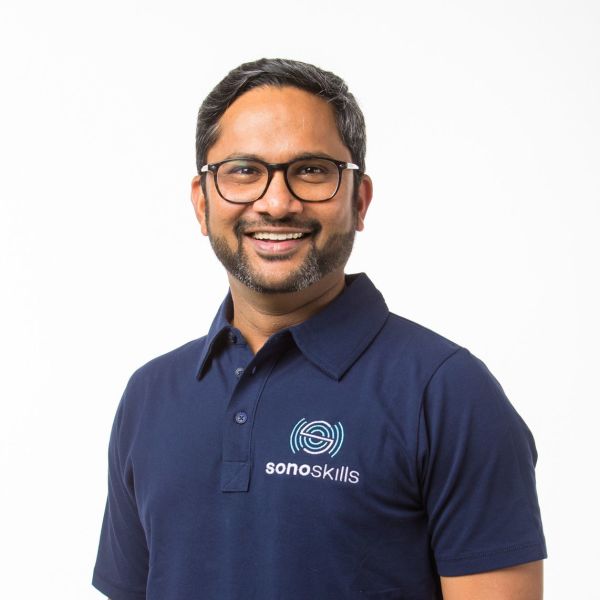 US Guided Injections Trainer
Suresh Sudula
More info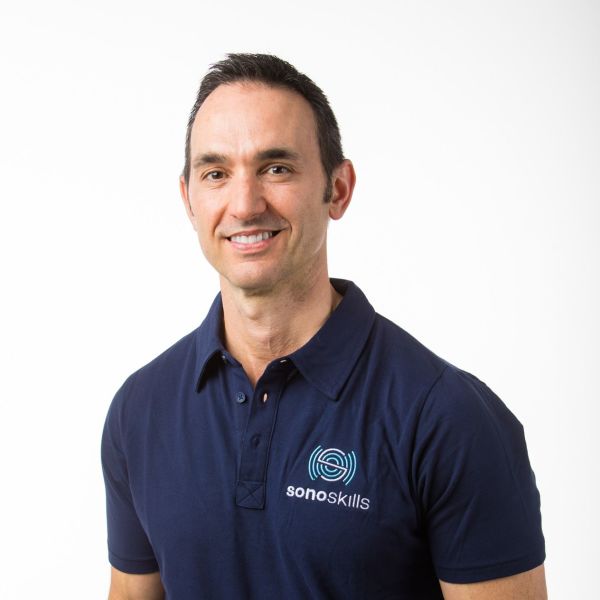 US Guided Injections Trainer
Lorenzo Masci
More info
Why should you follow this online course?

Performing injections under ultrasound guidance instead of land-mark based techniques has become a vital aspect of contemporary medical practice. Ultrasound guided injections are more accurate and effective than landmark-based injections and reduce the risk of complications. The Ultrasound Guided Injections of the Extremity Joints online course offers healthcare professionals an opportunity to obtain advanced training in interventional ultrasound. This continuing education course provides a comprehensive review of the anatomy, techniques, and interpretation skills needed to perform ultrasound-guided injections. By mastering these advanced techniques, clinicians can offer their patients safe and effective diagnostic and therapeutic interventions, leading to better patient outcomes and reduced need for more invasive procedures. It is important to have advanced knowledge of this topic as it allows healthcare professionals to provide safe, high-quality patient care and stay up-to-date with the latest advances in medical imaging. This SonoSkills online ultrasound course is available on-demand and taught by experienced, passionate "sonoholics" from a variety of professional backgrounds.
Certificate

After completion you'll receive a digital SonoSkills Certificate of Attendance and proof of your CME points.
Interested in alternative training options?

If you don't have any experience in MSK ultrasound we suggest following our
online foundational MSK ultrasound course
, or
hands-on foundational MSK ultrasound course
, first prior to following this online ultrasound guided injections course.
If you prefer hands-on training of ultrasound guided injections of extremity joints, please check out our
hands-on ultrasound guided injection of extremity joints boot camp
where you will be in the opportunity to practice injections on real bodies.
MSK Ultrasound-guided Injections eLearning - Level 2
Language

English

Accreditation

4.5 CME points

Length

5 hours

Trainers

Suresh Sudula, Lorenzo Masci