Foot & Ankle MSK Ultrasound Bootcamp – Level 2
After completing this premium quality 2-day crash course, the professional will master MSK ultrasound of the foot and ankle on an advanced level. We will guide you through (sono)anatomy, demos and (sono)pathology of this complex region. You will experience excellent tutoring from the expert faculty, fantastic and professionally recorded eLearning videos and lots of hands-on time in the workshop.
WHAT YOU'LL LEARN
The foundational foot and ankle protocol is considered a prerequisite in this blended learning course. In this 2-day boot camp, you will learn regions or details never touched on a foundational level, i.e. Talar trochlear cartilage, Anterior superior and inferior talofibular ligament, Subtalar joint the four evaluation sites, Laciniate ligament, Sustentaculum tali, Accessory navicular, Tibiospring ligament, Superomedial spring ligament, Tibial nerve plantar medial and lateral branch, Peroneus longus tendon-insertion, Sural nerve, Talar groove of the flexor hallucis tendon, retrotalar pulley, posterior recesses of the subtalar and talocrural joint, Deep peroneal nerve over the dorsal foot, Sesamoidocapital complex of the first metatarsophalangeal joint, flexor tendon sheaths, Common and Proper digital nerve. You will also learn many new details about structures discussed on the foundational level.
Who should attend?
Any MSK healthcare professional with a particular interest in the foot and ankle. Think of podiatrists, radiologists, radiology technicians, sports medicine physicians, orthopaedic surgeons, physiatrists, physiotherapists, etc.
Bootcamp program
Bootcamp
| noun | a short, intensive, and rigorous course of training.
The advantages of a boot camp are:
You are less time away from clinical practice
You will learn the foundations of MSK ultrasound much quicker
Steeper learning curve in the beginning of that curve
You are tutored more intensely
You can potentially combine it with some fun time in a city in between the upper- and lower extremity parts if they are bridged with a weekend.
This 2-day boot camp is designed for international attendees. The course language is English. After the first course day we'll organize a dinner (optional to attend and additional costs).
Elearning
This course is blended, meaning a combination of online and onsite learning. Blended learning is an additional element to classroom teaching and one which supports existing teaching practices. It combines many of the best elements of face-to-face teaching (personalized learning and social interaction) while allowing greater variety and flexibility than a traditional classroom setup, responding to the needs of the modern learner. Over 100 videos, totaling to over 12 hours of content are available to you on-demand before, during, and after the course for 6 months.
A €475 value included in your registration!
Highlights
2 days hands-on boot camp course.
3:1 participant to ultrasound ratio
6-months eLearning access
Expert faculty
Close to city centre & airport!
Program
Trainer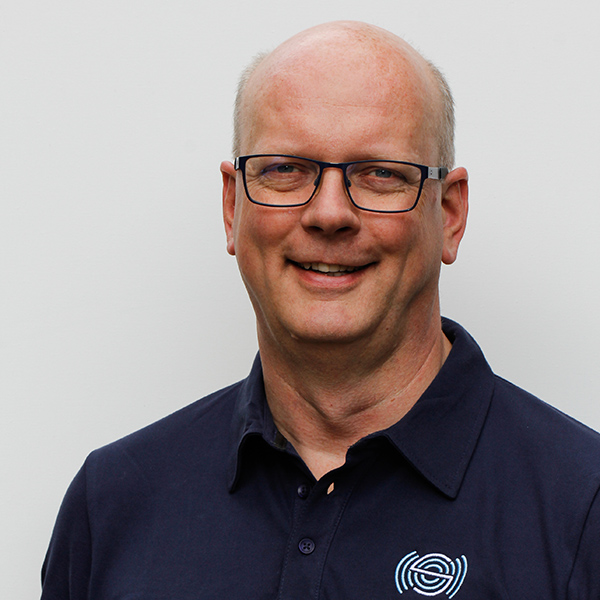 Robert studied podiatry at the Academy for Podiatry. He then further specialized as a podiatry teacher. In 1991 he...
Read full profile