MSK Ultrasound of Muscles in Trauma
In this comprehensive 3-webinar-part series on muscle imaging, we will deepen your knowledge of muscle imaging and show you how to train your eye for the typical static and dynamic sonoanatomy of muscles and myotendinous junctions. We will discuss common pathologies in different stages of muscle trauma and its correlation to clinical performance.
WHAT YOU'LL LEARN
Explaining the anatomy, sonoanatomy, technical scanning guidelines and (sono)pathologies incl. clinical cases.
Including clinical pictures and information about certain diseases for example pathophysiology would be nice.
Focus on MSK ultrasound. Some correlations to other medical imaging techniques are allowed if ultrasound is not the preferred imaging technique or if the other imaging technique gives relevant and interesting information.
Indications when to use ultrasound, but also when (and why) NOT to use ultrasound
Schedule & Topics
Part 1:
Basics of muscle imaging in MSK ultrasound & MRI, predilection sites of muscle trauma, preparation of the exam and standardized reporting.

Part 2:
Muscle trauma in different stages, correlation with clinical performance, return to sports, case series lower extremity.

Part 3:
Case series upper extremity, pitfalls in muscle imaging, differential diagnosis, classification systems and their consequence, case diagnosis and report training.


Certificate
After completion of the full webinar you'll receive a digital Certificate of Attendance.

Trainer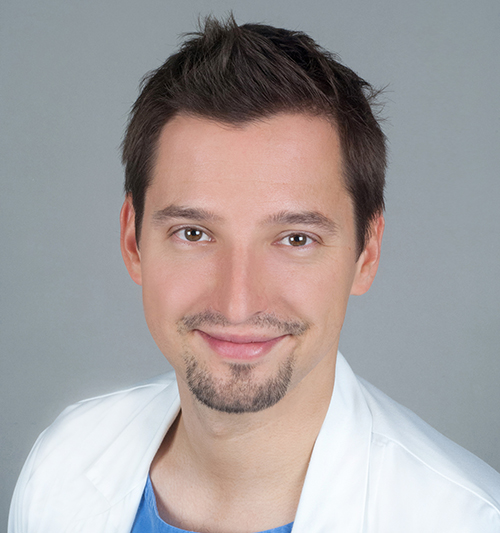 Alex works as a radiologist in Vienna, focusing on musculoskeletal sonography in diagnostics and therapeutic...
Read full profile