MSK Ultrasound of the Hip Joint in the Athletic, Rheumatologic, Orthopedic and Aged Patient
This 90-minute online SonoClass will teach you several ways in scanning the hip joint from an anterior and posterior approach. We will discuss the anatomy, the biomechanics, and pathophysiology. This online lecture will make you a better sonographer as you will learn the sonoanatomy, technical scanning details and sonopathology. Furthermore, it will discuss a few ultrasound-guided injection techniques.
WHAT YOU'LL LEARN
Discovering the topographic anatomy of the hip joint region: discussing origins, insertions and the physical relationships between tissues.
Understanding the biomechanics of several interconnected structures.
Learning some common pathologies, injuries and pathophysiologic mechanisms in this region.
Understanding the sonoanatomical appearance of the hip joint and related structures.
Learning how to scan the hip joint correctly by using the SonoSkills Quality Checklist and with thus creating great images.
Learning how to analyze hip joint pathology images in a structured and step by step approach by using the SonoSkills pathology checklist.
Seeing a variety of pathology cases in the hip joint i.e. degeneration, fractures, effusions, total hip complications, bursitis, ganglion cysts, femoroacetubular impingement, snapping hip, etc.
Learning how to perform the most common ultrasound guided injection techniques to target the hip joint.
Trainer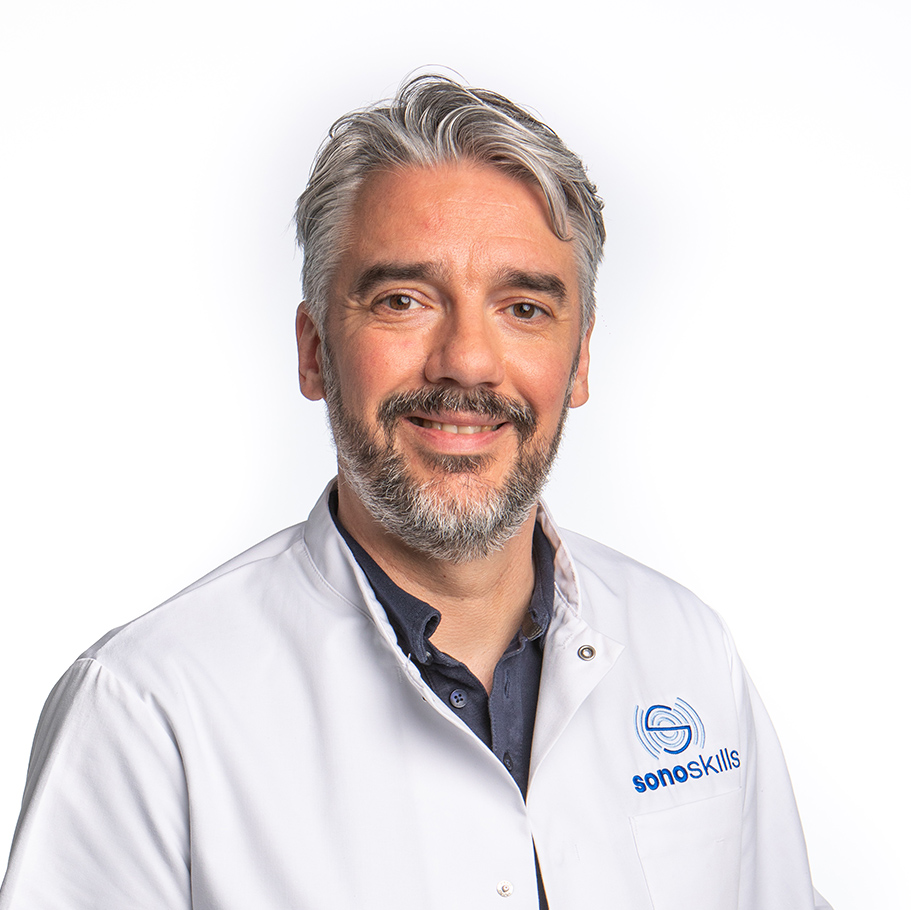 During his MSc. at the Faculty of Medicine and Pharmacy at the Vrije Universiteit Brussel, Marc's interest in...
Read full profile