Corso base in ecografia muscoloscheletrica - Level 1
Al completamento di questo corso il professionista è in grado di utilizzare l'ecografia muscoloscheletrica nella pratica clinica in maniera affidabile con un approccio critico.
WHAT YOU'LL LEARN
Comprendere il concetto di ecografia.
Qual'è l'aspetto normale dei tessuti muscoloscheletrici in ecografia?
Imparare ad utilizzare l'apparecchio ecografico.
Comprendere l'anatomia funzionale tridimensionale di tutte le articolazioni periferiche.
Essere in grado di applicare correttamente ed in maniera affidabile tutti i protocolli ESSR relativi alle articolazioni periferiche.
Essere in grado di identificare alcune patologie comuni in ecografia muscoloscheletrica.
Lavorare utilizzando correttamente la toolcard per valutazione e riconoscimento delle patologie.
Molta pratica hands-on con un rapporto 2 partecipanti:1 ecografo.
Il professionista impara ad esaminare le strutture anatomiche degli arti superiore e inferiore. Il core di questo corso hands-on è basato su una approfondita revisione dell'anatomia delle articolazioni periferiche e sulla patofisiologia delle più comuni relative problematiche; inoltre è fornita una revisione evidence-based inerente all'utilizzo di MSKUS nella valutazione del sistema muscoloscheletrico.
Trainer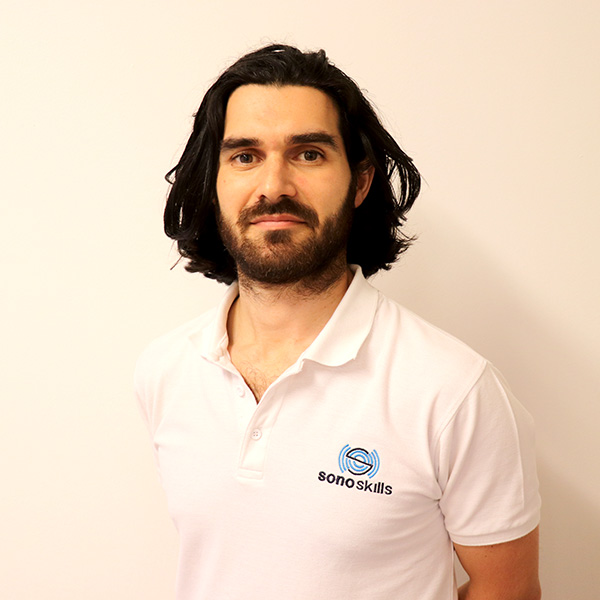 Francesco graduated as physiotherapist in 2007 from the University of Ferrara, Italy. From 2008 to 2011 he worked in...
Read full profile