Ultrasound and intervention of cervical and thoracic spine
In this three-part series, we will discuss ultrasound of the cervical and thoracic spine and how to perform minimally invasive procedures for different pathologies. We will refresh and update your (sono)anatomy skills and discuss interesting pathology cases.
WHAT YOU'LL LEARN
Cervical and thoracic spine anatomy
Cervical and thoracic spine sonoanatomy
Transducer positions to scan static and dynamic tissues
Pathology recognition of the Cervical and thoracic spine pathologies
How to perform interventional ultrasound-guided procedures in the Cervical and thoracic spine
Schedule & Topics
Part 1
Anatomy and sonoanatomy of spinous process, cervical facets, transverse process, trapezius evaluation, elevator scapula tendon, multifidus and how to perform injections on facets and neuroforamen.

Part 2
Anatomy and sonoanatomy of brachial plexus and peripheral nerves.

Part 3
Anatomy and sonoanatomy of spinous process, thoracic facets, multifidus evaluation and thoracolumbar fascia.
Demonstration on how to perform injections on thoracic facets.


Content
The aim of 3-part course is deepening the ultrasound examination of cervical and thoracic spine. We will discuss (sono)anatomy, transducer positions and sonopathology positions on an intermediate level with adding more in-depth information and new positions to your foundational level knowledge and skills. We will review the theory and practice ultrasound skills of several important osseous, capsuloligamentous, myogenic, neurogenic, and vascular structures. We will also share with you some interesting literature which you can study after the webinar to deepen your knowledge. All content is on an intermediate level.


Certificate
After completion of the full webinar you'll receive a digital Certificate of Attendance. 4,5 CME points accredited.
Trainer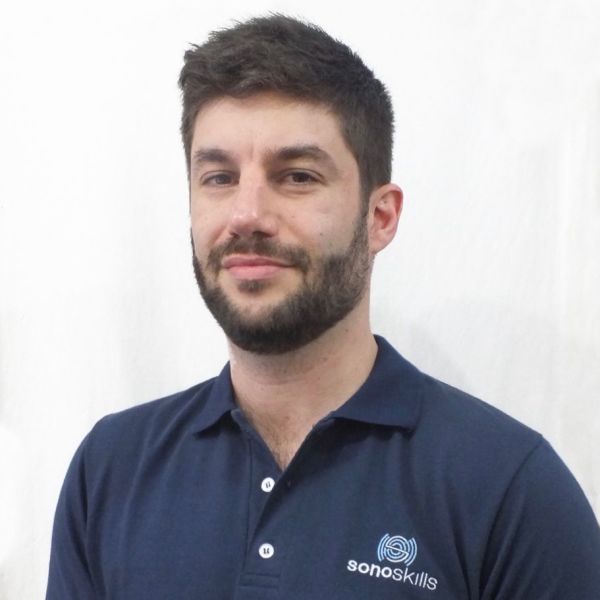 With a specialty in Sports Medicine Ezequiel Mailand is passionate about regenerative medicine and ultrasound...
Read full profile