Schouder Masterclass - Level 2
De advanced opleiding echografie schouder is een verdieping op de basiscursus echografie en daarmee een verdieping van de echografische diagnostiek van de schouder. Hierin worden de basis probe-posities uit de basiscursus herhaald en uitgebreid met specifieke, nieuwe posities. Alle structuren rondom de schouder zullen op georganiseerde wijze door middel van echografie in kaart worden gebracht en in relatie worden gebracht met de diagnostiek van de schouder.
WHAT YOU'LL LEARN
Leer nieuwe scanposities rondom het schoudergewricht
Verbeter je diagnotisch onderzoek
Verdiep je in de anatomie
Leer je echobeeld te optimaliseren
Na het volgen van de Advanced opleiding echografie Schouder kun je een gedegen en specifiek diagnostisch onderzoek van de schouder uitvoeren door middel van echografie. Er zal dieper ingegaan worden op de anatomie en het oefenen van verschillende probe-posities, waar extra aandacht zal zijn voor de startpositie en scantechnieken, om zodoende een optimaal beeld te verkrijgen. Zo zal de cursist aan het einde van deze opleiding een uitgebreid en specifiek diagnostisch onderzoek van de schouder kunnen uitvoeren door middel van echografie.
Cursusonderwerpen
Biceps pees transversaal/longitudinaal/dynamisch
Subscapularis transversaal/longitudinaal
Impignement coracoid.
Crass positie lat. naar ant/ant naar lat./longitudinaal/transversal
Rotator interval en rotator cuff
Ac gewricht and sc gewricht
Dynamische echografie in abductie
Posterieure musculatuur
Insertie m. infraspinatus
dynamische echografie art. humeri
Spinoglenoid notch
Suprascapular notch
N. Musculocutaneus
Program
Trainer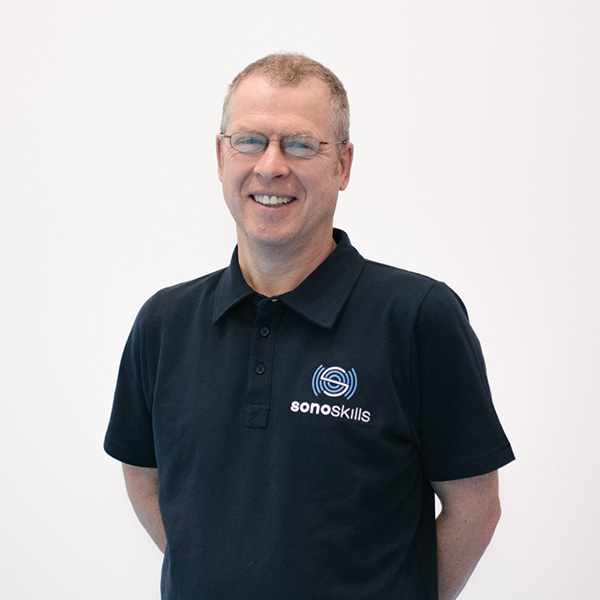 Eugene Bakker
Senior Trainer
Since 1980 Eugene is active as a physiotherapist at Fys'Optima Delft. Next to his physiotherapy education, he also...
Our COURSE PARTNER
Enraf-Nonius
Enraf-Nonius is distributeur van diverse echografie merken zoals Esaote, Hitachi, Philips en Konica Minolta. Naast echografie bieden ze diverse producten aan voor een complete praktijkinrichting.
Visit website