Pearls & Pitfalls in MSK Ultrasound Technique and Diagnosis
Join this two-part webinar series on MSK ultrasound pathology recognition by Dr. Jon Jacobson, Professor of Radiology at the University of Michigan and author of Fundamentals of Musculoskeletal Ultrasound. Through presentations and live demonstrations, Dr. Jacobson will share pitfalls and pearls in pathology recognition of the upper and lower extremity. A must-attend for all MSK ultrasound professionals!
WHAT YOU'LL LEARN
Discuss a wide variety of upper and lower extremity pathology cases
Learn technical pitfalls and pearls in pathology recognition
Uncover common misconceptions around various pathology
Learn a standardized and stepwise approach to pathology recognition
TOPICS
Part 1: Upper extremity
Rotator cuff, biceps brachii, calcific tendinitis, bursitis, epicondylitis, entrapment neuropathies, inflammatory arthritis, pulley injuries, skier's thumb.

Part 2: Lower extremity
Effusion, snapping hip, bursitis, Baker cyst, entrapment neuropathies, gout, Achilles.



CONTENT
The aim of this 2-part webinar is expanding your technical ultrasound examination. Through theory presentations Jon will discuss (sono)anatomy, technical scanning positions and sonopathology on an intermediate level with adding more in-depth information and new positions to your foundational level knowledge and skills. In addition, Jon will scan live patients to put all the theory in practice. He will also share some interesting literature which you can study after the webinar to deepen your knowledge. When joining the live webinar you have the opportunity to ask Jon questions. All content is on an intermediate level.


CERTIFICATE
After completion of the full webinar you'll receive a digital Certificate of Attendance
Trainer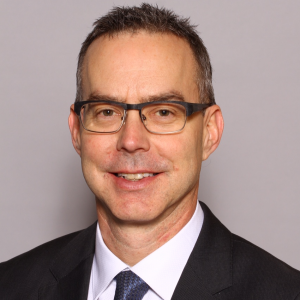 Jon A. Jacobson, MD is a Professor of Radiology and Director of the Division of Musculoskeletal Radiology in the...
Read full profile