BEST SELLER!
Basisopleiding Musculoskeletale Echografie (Module 3) - Level 1
Deze onderste extremiteit module is de derde module in een reeks van 3 modules (telkens 2 dagen). Samen vormen ze MSK Ultrasound Level 1. Module 2 en 3 kunnen ook in omgekeerde volgorde afgewerkt worden.
WHAT YOU'LL LEARN
De cursist verkrijgt theoretische kennis over wat echografie is en welke plaats het inneemt binnen de klinische setting.
De cursist verkrijgt anatomische kennis over de onderwezen structuren.
De cursist leert het echografie-apparaat en settings praktisch te bedienen.
De cursist leert handelen naar de richtlijnen en protocollen uitgevaardigd door de ESSR.
De cursist verkrijgt praktische vaardigheden om de onderwezen structuren te scannen.
De cursist verkrijgt basale kennis over het herkennen van pathologie met betrekking tot de onderwezen structuren.
Doelgroep
Kinesitherapeuten, sportkinesitherapeuten, manueel therapeuten, huisartsen, fysisch geneesheren, osteopaten, chiropractoren,...
Trainer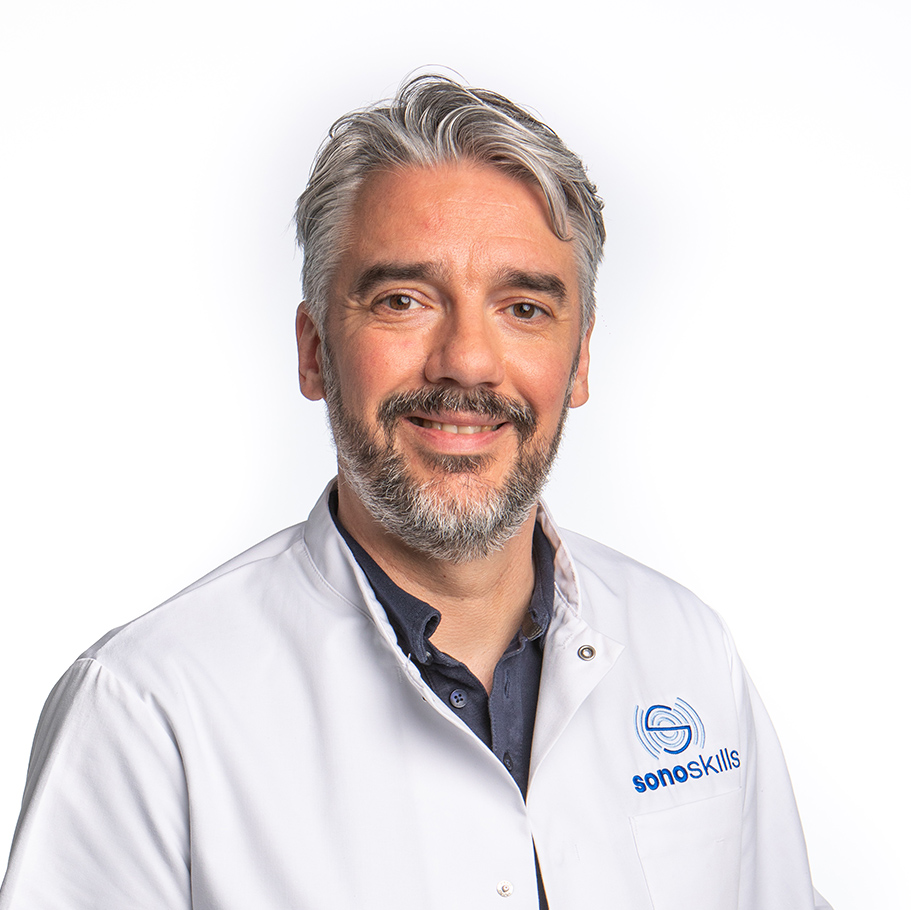 During his MSc. at the Faculty of Medicine and Pharmacy at the Vrije Universiteit Brussel, Marc's interest in...
Read full profile
Other course dates
Our COURSE PARTNER
SmartEducation
SmartEducation organiseert opleidingen in de verschillende deeldomeinen van de musculoskeletale zorgverlening en doet hiervoor beroep op nationale en internationale topsprekers! Wetenschappelijk onderbouwde opleidingen, praktische relevantie en directe toepasbaarheid zijn de voornaamste bouwstenen van het DNA-profiel van SmartEducation.
Visit website