BEST SELLER!
Advanced Schouder Cursus - Level 2
Deze scholingsactiviteit is een verdieping op de basiscursus en daarmee een verdieping van de echografische diagnostiek van de schouder. Hierin worden de basis probeposities uit de basiscursus herhaald en uitgebreid met specifieke, nieuwe posities. Er zal dieper ingegaan worden op de anatomie en het oefenen van verschillende probe posities, waar extra aandacht zal zijn voor de startpositie en scantechnieken, om zodoende een optimaal beeld te verkrijgen.



WHAT YOU'LL LEARN
Verdiep je echografisch onderzoek met advanced probe posities
Studeer normale sonoanatomie en pathologie met MSK echografie
Herhaal de pathologie van de schouder uit de basisopleiding
Herken echografisch pathologie van de schouder
Leer een diagnostisch echografie rapport te schrijven
Doelgroep
Kinesitherapeuten, sportkinesitherapeuten, manueel therapeuten, huisartsen, fysisch geneesheren, osteopaten, chiropractoren,…

Cursusbeschrijving
We bekijken zowel theoretisch als praktisch enkele belangrijke osseous, cartilaginous, capsuloligamentous, myogenic, neurogenic, en vasculaire structuren. Niet alleen 'normale' anatomie komt aan bod, maar natuurlijk zullen we ook veel interessant pathologie casuistieken bespreken. Alle schoudervaardigheden van Level 1 en 2 worden geplaatst in een groter kader van klinische relevantie, klinisch redeneren en klinishe besluitsvorming. Zo zal de cursist aan het einde van deze scholingsactiviteit een uitgebreid en specifiek diagnostisch onderzoek van de schouder kunnen uitvoeren door middel van echografie.


Program
Trainer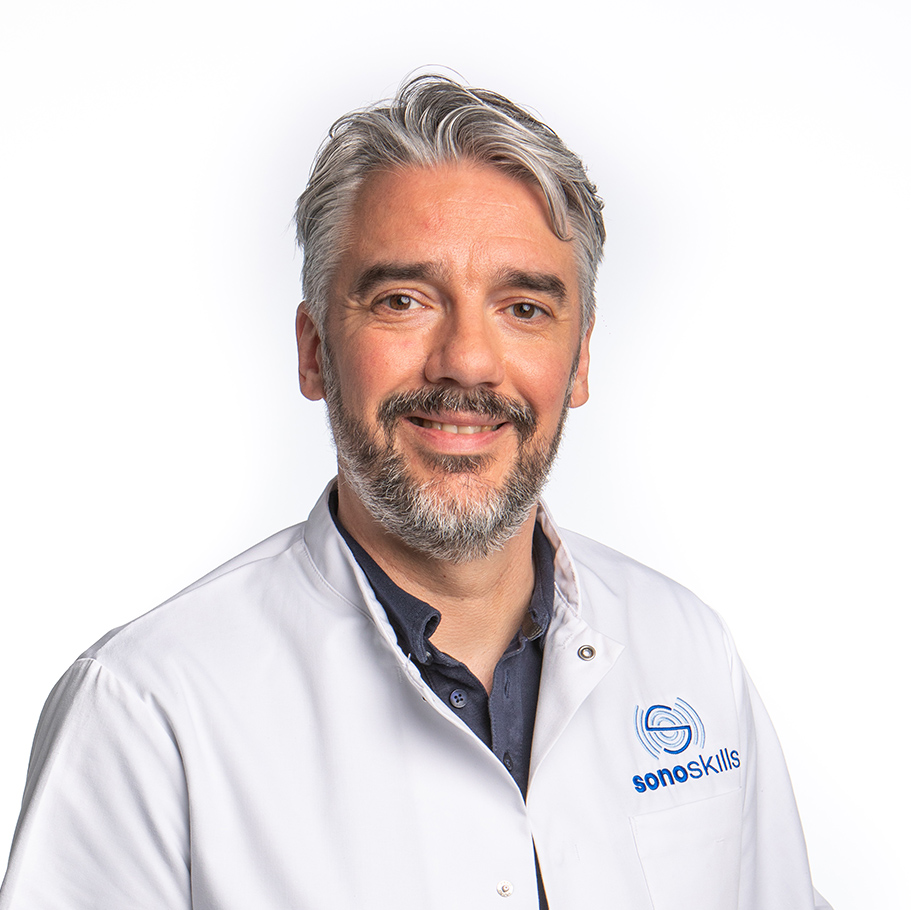 During his MSc. at the Faculty of Medicine and Pharmacy at the Vrije Universiteit Brussel, Marc's interest in...
Read full profile
Our COURSE PARTNER
SmartEducation
SmartEducation organiseert opleidingen in de verschillende deeldomeinen van de musculoskeletale zorgverlening en doet hiervoor beroep op nationale en internationale topsprekers! Wetenschappelijk onderbouwde opleidingen, praktische relevantie en directe toepasbaarheid zijn de voornaamste bouwstenen van het DNA-profiel van SmartEducation.
Visit website