Ultrasound in Pelvic Health
This 2-day course provides participants with theoretical and practical knowledge on the use of ultrasound in abdomino-pelvic region. No prior ultrasound experience is required in order to enroll this hands-on course. Transperineal, introital, transabdominal and endocavitary technics will be described in a systematic way.
WHAT YOU'LL LEARN
Analysis of normal pelvic floor anatomy and function
Anatomical appearance of abdominal muscles
Abdominal wall muscle function evaluation using US
Analysis and measurement of the pelvic floor contraction using transabdominal and transperineal US
Analysis of the pelvic stability
US assessment of prolapses
Uretrovesical angle US assessment
Anorectal angle assessment
Appearance of pelvic structures after injury
Use of US as a biofeedback tool
Course content
In the last decade, the use of ultrasound in pelvic health has rapidly grown. This imaging modality is especially useful in the field of pelvic-perineal rehabilitation since it allows us to visualize the involved structures and study them from a morphological and functional perspective. This course aims to provide participants with ultrasound techniques for evaluating and treating certain perineal dysfunctions. Sonographic image in pelviperineology gives us objective information about muscle function, pelvic stability, prolapses, perineal injuries and many other conditions. The course also integrates the evaluation of other structures in the abdominopelvic sphere which play an important role in the management of perineal pathology, namely, the abdominal wall and the diaphragm.
Target Audience
This course is designed for (pelvic) healthcare professionals who are new to ultrasound and would like to start using this medical imaging modality in their clinical practice.
Location & setting
We will meet at Artisto Amsterdam, a training facility next to Amsterdam Sloterdijk station. In this area, there are numerous hotels and restaurants and it's only a short 5-minute train ride to Amsterdam Central station and a 10-minute train ride to Schiphol airport.
What's included?
Your registration fee includes:
2-day hands-on training course
All breaks & lunches included
6 months eLearning access (4,5 hours of content)
Fun learning environment with international colleagues!
Program
Trainer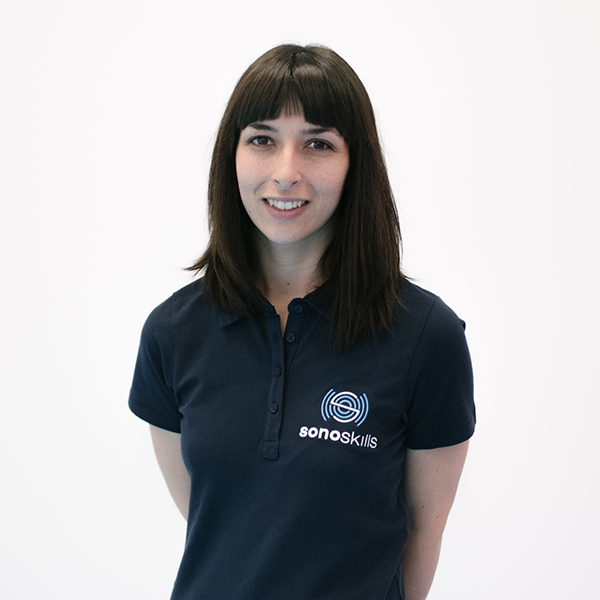 Montse started working as a physiotherapist in 2007. Since then, she developed her clinical practice with a special...
Read full profile