BEST SELLER!
Foundations of MSK Ultrasound - Level 1 - Zagreb
Završetkom ove edukacije moći ćete koristi MSK ultrazvuk u svaodnevnoj praksi na kvalitetan i kritičan način. Naučiti ćete kako skenirati anatomske strukture gornjih i donjih ekstremiteta. Program ove "hands on" edukacije uključuje intenzivno skeniranje svih anatomskih struktura specifične regije vođene najnovijim saznanjima iz područja anatomije i protokola skeniranja.


WHAT YOU'LL LEARN
Kako koristiti ultrazvučni aparat
Skeniranje svih zglobnih struktura gornjih i donjih ekstremiteta
Detaljan prikaz sono-anatomije I patologije u sklopu 1-godišnjeg pristupa e-learning platformi
Standardizirano skeniranje putem detaljno objašnjenih protokola iz naše knjige (180 str.) koju dobivate na edukaciji
Kome je edukacija namijenjena?
Edukacija je namijenjena svim zdravstvenim profesionalcima koji žele usavršiti svoje dijagnostičke mogućnosti te naučiti kako skenirati po protokolima.
CILJEVI UČENJA
Shvatiti koncept ultrazvuka.
Kako izgleda zdravo mišićno-koštano tkivo na dijagnostičkom ultrazvuku?
Naučiti kako koristiti ultrazvučni aparat.
Shvatiti 3D funkcionalnu anatomiju svih zglobova.
Naučiti skenirati eve ESSR-ove protokole na kvalitetan I produktivan način.
Naučiti prepoznati osnovnu patologiju MSK sustava na ultrazvuku
Primjenjivati SonoSkillsove protokole za kvalitetno skeniranje i prepoznavanje patologije.
Puno praktičnog dijela i skeniranja na samoj edukaciji.
e-learning
Sve SonoSKillsove edukacije su kombinirane, što uključuje kombinaciju praktičnog treninga i e-learning platforme. Naša e-learning platforma sadrži više od 150 video prikaza sa više od 16 sati video materijala koje je potrebno pogledati prije, za vrijeme ali i nakon završene edukacije.
Program
Trainers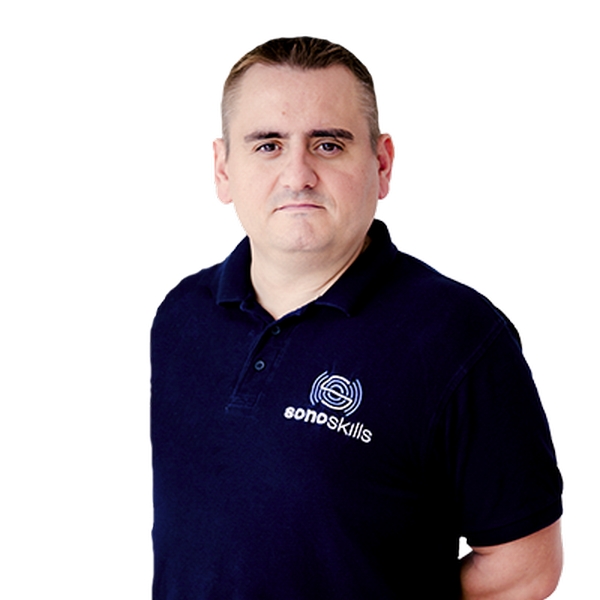 Zoran Filipović started his career as a physiotherapist in 2002. Since then Zoran has followed many courses and has...
Read full profile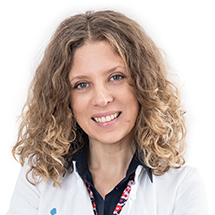 During anatomy lectures on Faculty of Medicine at Zagreb University, Biljana developed special interest in...
Read full profile