BEST SELLER!
Basisopleiding Musculoskeletale Echografie voor (Kader)huisartsen - Level 1
Een zesdaagse musculoskeletale echografie opleiding waarin je de zes extremiteiten aan de hand van het ESSR-protocol leert scannen. De driedimensionale anatomische kennis over de onderwezen structuren wordt verkregen door anatomie-onderwijs in de vorm van eLearning.
WHAT YOU'LL LEARN
De cursist verkrijgt theoretische kennis over wat echografie is en welke plaats het inneemt binnen de klinische setting.
De cursist verkrijgt driedimensionale anatomische kennis over de onderwezen structuren: alle gewrichten van alle extremiteiten (schouder, elleboog, pols, hand, heup, knie, enkel, voet).
De cursist leert het echografie-apparaat en settings praktisch te bedienen.
De cursist leert handelen naar de richtlijnen en protocollen uitgevaardigd door de ESSR.
De cursist verkrijgt praktische vaardigheden om de onderwezen protocollen te scannen.
De cursist verkrijgt basale kennis over het herkennen van pathologie met betrekking tot de onderwezen protocollen.
De cursist leert zijn beperkingen en de moeilijkheid van echografie. Het is de cursist duidelijk dat verdere intensieve scholing, en ervaring, nodig is om echografie echt te beheersen.
De cursist sluit de cursus af door het doen van een theoretische toets op het eLearning platform en een vaardigheidstoets op een nader te bepalen dag.
eLearning
Na je inschrijving voor de opleiding Echografie krijg je 1 jaar kosteloos toegang tot het unieke, Engelstalige eLearning-platform. Met behulp van het eLearning-platform krijg je een optimale voorbereiding op deze opleiding. Het eLearning-platform biedt je ondersteuning naast de reguliere opleidingsdagen. Deze vorm van leren combineert de beste elementen van regulier, face-to-face onderwijs, namelijk gepersonaliseerd leren en sociale interactie. Daarnaast kan je gedurende het opleidingstraject alle kennis over de verschillende extremiteiten nog eens rustig, op jouw eigen tempo bestuderen.
Ook na het afronden van je opleiding Echografie heb je, tot 1 jaar na de start, de mogelijkheid om in te loggen op het platform. Op deze manier kan je te allen tijde je kennis opfrissen en onderhouden! Na het gratis jaar is het mogelijk om tegen betaling langer van de eLearning-omgeving gebruik te maken.
Praktische informatie en voorwaarden
Doelgroep:
(kader)huisartsen
Prijs is incl. koffie/thee en lunch
Prijs is incl. 1 jaar toegang tot het eLearningplatform van Sonoskills en protocollen boek (180 pag.)
Toetsing: theoretische toets en vaardigheidstoets
Certificaat: bij 100% aanwezigheid ontvangt de deelnemer een certificaat als bewijs van deelname
Aantal deelnemers: minimaal 8, maximaal 15
Program
Trainer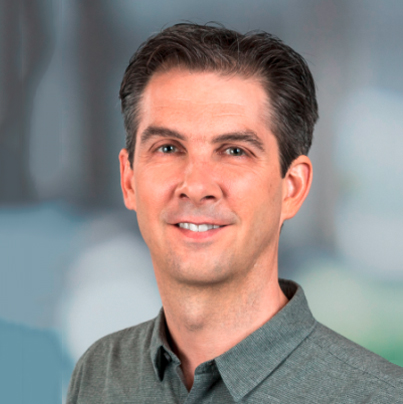 Next to being a general physician, Ramon has a specialization in the musculoskeletal system, is general physician...
Read full profile
Our COURSE PARTNER
Enraf-Nonius
Enraf-Nonius is distributeur van diverse echografie merken zoals Esaote, Hitachi, Philips en Konica Minolta. Naast echografie bieden ze diverse producten aan voor een complete praktijkinrichting.
Visit website